I woke up far too early this morning goddamn me getting up for work at 7:30am most mornings.. and found this photo online so I just HAD to caption it hehehe...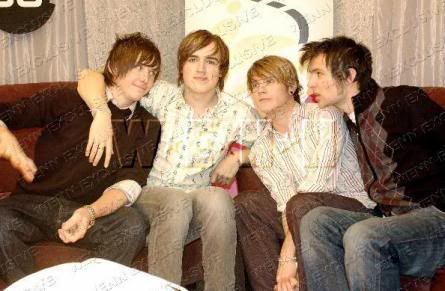 Tom: Oh yeeeaaaah Danny...you're my bitch innit liek whoooah.
Harry: TOM YOU BASTARD DID LAST NIGHT MEAN NOTHING TO YOU??!! *sobs*
Danny: *smugly* hahahahahahahaha...liek omgzzz Tom is so mine now!!!
Dougie: *gulps* Erm, I know none of these people...*voice goes up 3 octaves* help?!